About Forever Truth™
Forever Truth™ is known for friendly, personal service, and a passion to lift people's spirits with powerful scripture jewelry and products. From weddings, graduations, milestones, holidays, and everyday gift-giving, Forever Truth™ helps you find exactly what you are looking for. Whether for yourself or for a special friend, we are thrilled to bring you an extensive collection of timeless pieces, creative designs and encouraging products. A family-run business with its beginnings in the Brea Mall in Southern California, Forever Truth™ has opened a location in the Ontario Mills Mall as well as its ForeverTruth.com website.
What does Forever Truth™ mean?
In a world of constant change, one may wonder if there are any certainties at all. Is there anything you can depend on or anyone? Well, as a matter of fact, there is. Psalm 119:89 says, "Forever, O Lord, Your word is settled in heaven." God has given promises in the Bible, and He will not change His mind––forever! Jesus Himself said, "Heaven and earth will pass away, but My word will by no means pass away." (Matthew 24:35). God is committed to fulfilling His promises for those who will believe and trust Him.
Why wear or display Truth?
God's word—the Bible—teaches us to wear scriptures on our hands and to keep scriptures before our eyes to remind ourselves what God has said to and about us (Deuteronomy 6:8). It also teaches us to display Bible verses for others to see and to follow, especially children (Deuteronomy 11:18-21).
 
We are grateful for our customers, our Ambassadors, and our whole Forever Truth™ family.  We stand 100% behind everything we sell. We look forward to being a  special part of your celebrations and gift-giving. In Southern California? Stop by the Brea or Ontario Mills mall for a smile, a great experience, and why not, a beautiful Forever Truth™ gift!
 
Founders: Jerry & Kimberly Dirmann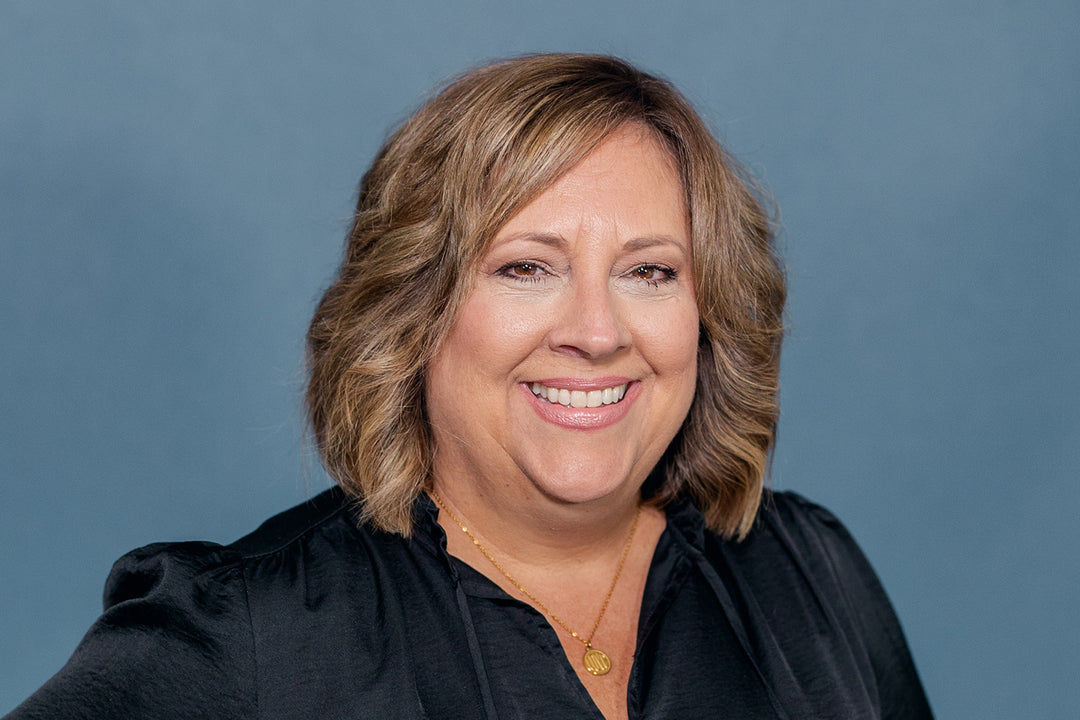 Our Forever Truth Story
It was the year 2001, I was driving by a new housing development that I had been to a few weeks prior when I sensed the Holy Spirit tell me to go to my favorite model home with a notepad and pen. I felt silly, but followed His instructions. As soon as I walked up the to the porch, ideas started coming to mind; ideas for products that had God's Word written on it or that expressed the wonder and faithfulness of God. I was reminded of Deuteronomy 11:18-21, "Therefore you shall lay up these words of mine in your heart and in your soul, and bind them as a sign on your hand, and they shall be as frontlets between your eyes. You shall teach them to your children, speaking of them when you sit in your house, when you walk by the way, when you lie down, and when you rise up. And you shall write them on the doorposts of your house and on your gates, that your days and the days of your children may be multiplied..."
As I walked from room to room, I wrote down each product idea that came to mind. I finished walking through the house and returned to my car thinking about what an interesting and unexpected detour that had been and wondered why God was showing me this. I prayed over the list and put it in my "Idea" file. Every so often I thought about that list and wondered if anything would come about from it.
Fast forward to 2017, our daughter, Alexandra, had been the manager for a Christian jewelry cart at the Brea Mall in California. The owners, Gary and Michelle, who had begun their Bible verse jewelry years before, had prayerfully decided to move to Michigan to join their family and buy their dream property. They loved the incredible ministry that took place at the mall through the cart and wanted to see it continue so they asked Alexandra if she would like to purchase the business from them.  She and her husband, Izzy, prayed and felt like they were supposed to take over this business. They did it for a few months but then found out they were pregnant with their first child and didn't feel they could continue the business. My heart sank when I heard they were going to close the Brea location and only do pop-ups.  I brought this before the Lord, asking Him if my husband, Jerry, and I were supposed to purchase the business from them. It was around 2 am in the morning of the day Alexandra and Izzy were letting them mall know they would be closing, when I woke up with an urgency to pray. As I prayed, the Lord gave me a Scripture—a scripture that may not have meant much to someone else, but to me, it was clear. He was calling us to take the business.  We talked with Alexandra and Izzy and worked the plan to take over and made a new contract with the mall.
Neither Jerry nor I had the time to invest into a new business nor did we have additional income to invest into a new business. But we knew this was God! God opened a door for the gospel to be shared and to minister hope, truth and life to those in the mall. We hired "Ambassadors" who loved Jesus and were passionate about ministering to people, most people they had never met. And the testimonies began to come in; stories of those who would come to the cart discouraged or facing an illness, those who were in difficult circumstances and needed strength, those who wanted to buy just the right gift for their friend or loved one. By simply reading the verses on our jewelry and sharing its meaning, people were touched by the power of God's truth.
This is why we exist. We want to share God's faithfulness, the life-changing truth of His Word. Yes, we do pray that our business does well and continues to expand, but we live by Matthew 6:33, "Seek first the Kingdom of God and His righteousness and all these things shall be added to you." If we keep our priority of spreading God's love and truth to everyone we can, He will add the increase to our business.
We continue to expand our business and it is such a delight to see other female entrepreneurs take Forever Truth to Ontario, California, Texas, and Florida. And we are just getting started!